Finding the right pair of headphones is an important step in every musician's journey.
From recording to mixing, you'll be using them for hours at a time. So you need headphones that keeps your head in the game.
But when it comes to closed-back headphones, there are tons of different options.
Some have flatter frequency responses. Some are more comfortable. The list goes on.
To help you find the perfect pair, we've compiled the seven best closed-back headphones. So keep reading if you want to find the right pair of headphones for you!
But Gear isn't Everything
Even if you have all the right software and tools, your music could still sound amateur.
That's why Musician on a Mission has created this new free workshop for people who want the entire framework for making radio-ready music at home.
Inside are the only 7 steps you need to go through if you want your mixes to sound professional.
So, if you just want a shortcut to pro-quality mixes, watch this free training now:
But if you just want to learn about closed-back headphones specifically, keep reading.
Closed-Back Headphones
Closed-back headphones are a great choice for recording and mixing work. This is because they keep noise from leaving the headphone and from coming in.
In this list, you'll find seven great choices for a variety of use cases.
Like any piece of gear, make your choice and learn it! The more you use it, the faster you'll learn all its ins and outs.
Then you can focus on creating great recordings and mixes.
Lastly, we are not sponsored or paid to add these products to this article. We just think these are great options for DIY musicians and home mixers.
Be sure to check out our article on mixing with headphones as well.
Sony MDR-7506 – $99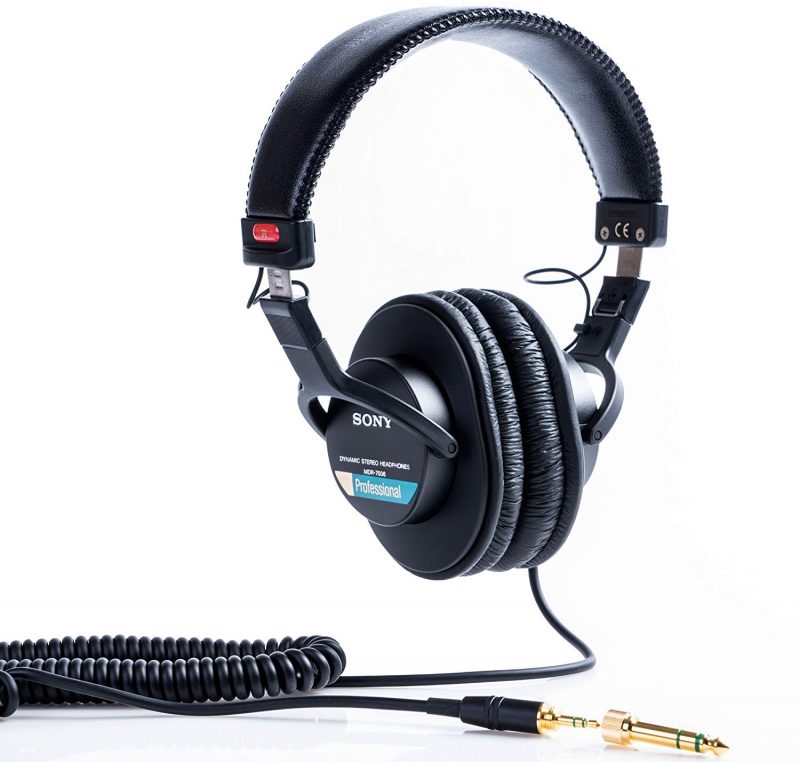 If you don't want to read any further and want to buy the first thing you see, then do it!
These headphones are an industry standard with many professionals. Pro mixers, recording engineers, front of house engineers, you name it.
They offer a clean, mostly uncolored sound. It's great for listening to things without distracting frequency bumps.
The Sony MDR-7506 has great isolation for tracking. You can record vocals, acoustic guitar, woodwinds, or brass wearing these, and they won't bleed out.
They also come with an adapter. So you can use a standard ⅛" headphone jack or a 1⁄4″ jack for pro equipment, as well as a bag to store them when moving around.
All in all, this pair of headphones balances affordability and quality really well.
Sennheiser HD 280 PRO – $99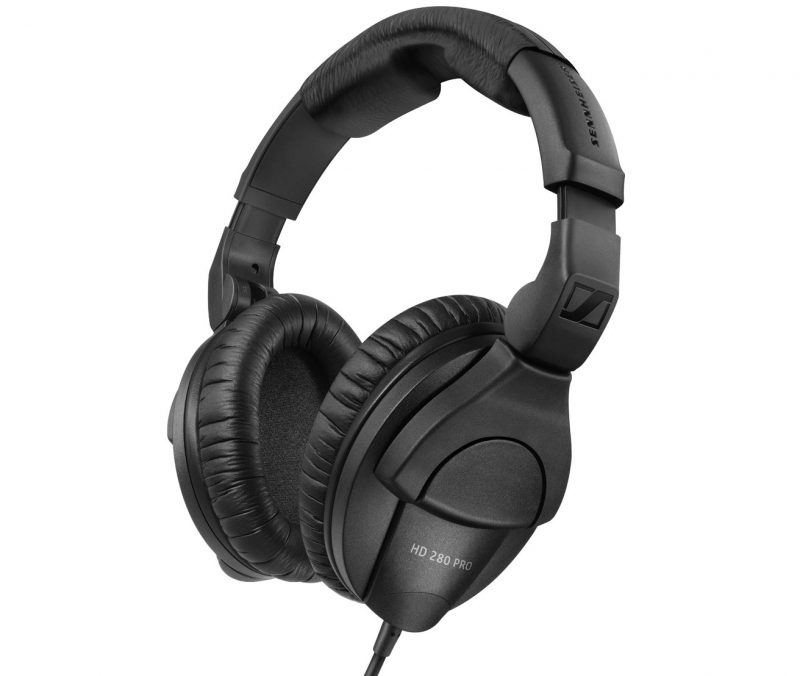 The Sennheiser HD 280 PRO has a phenomenal sound quality for a great price.
They provide great isolation for recording or mixing. Even blocking out some outside noise to help keep you focused on your mix.
Do you often have trouble staying comfortable with headphones?
This pair might be a great option. They feature large padded ear cups, unlike some of the other headphones available.
In addition to the added comfort, this pair's ear cups swivel so you can monitor with one ear for convenience.
They collapse down to a nice small and portable size and include an adapter to go from ⅛" to ¼".
This is a great-sounding pair of headphones. Plus they have a neat feature set that makes them truly flexible.
Audio-Technica ATH-M50x – $149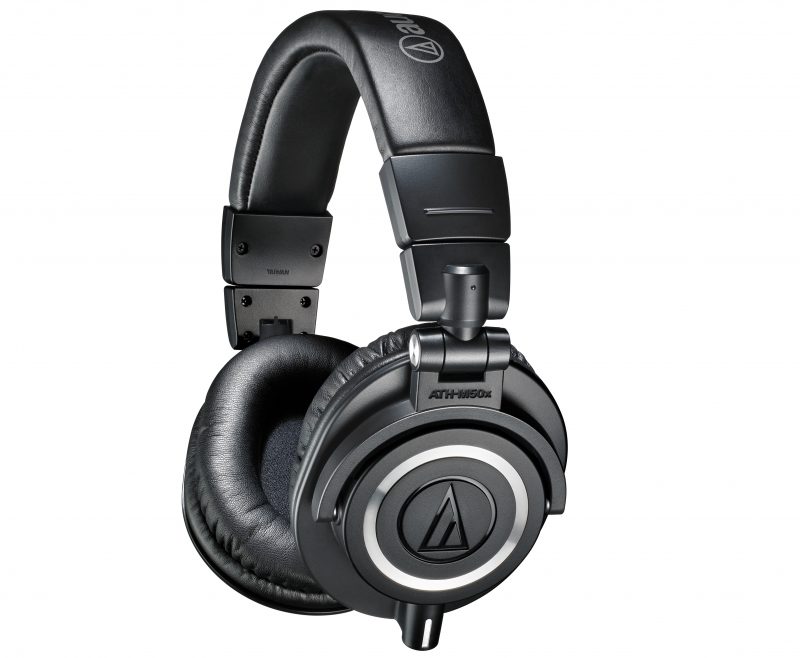 Audio-Technica is well known for their microphones and the quality they provide. Their headphones are certainly no different.
Some of the features that set the ATH-M50x apart are the oversized ear cups. They go all the way around the ear, providing great isolation from sound inside and out.
They also are capable of swiveling the ear cup out. This is great for one-eared listening and quick referencing.
Plus, this pair of headphones has detachable cables.
This is great for being able to connect a longer or shorter cable. Or for swapping out different connectors for different use cases.
Like a lot of these headphones, it comes with a soft case and a headphone adapter.
Shure SRH840 – $149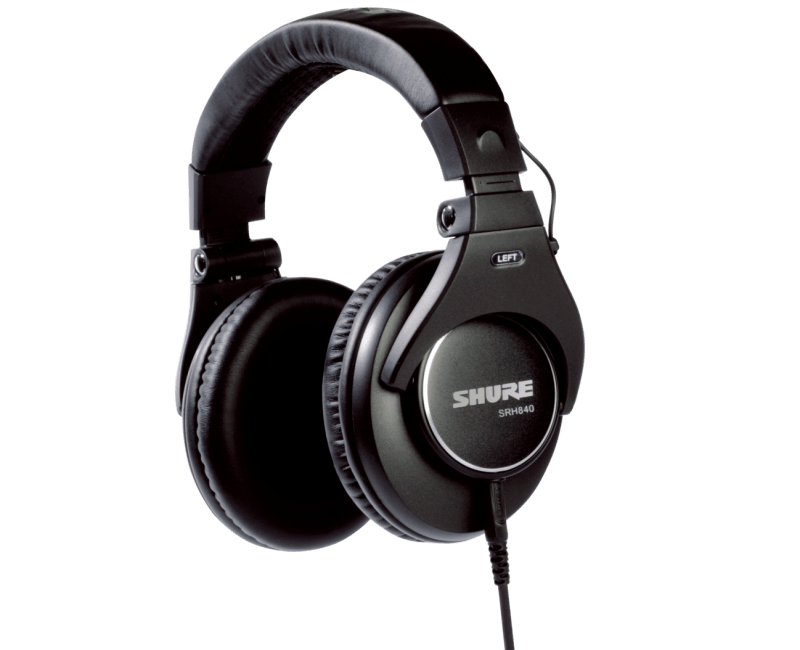 The Shure SRH840 is a great option for someone who is always on the go.
These headphones allow the ear cups and cables to be replaced so you can extend the life of the headphones.
Do you know you'll be using your headphones on the go and won't be kind to them? This could be a great pair to extend the life of them and not worry about anything breaking on you.
Vic Firth Stereo Isolation Headphones V2 – $79
These headphones are not for everyone, but if they work for you, they offer a great feature at a great price.
Have you ever been tracking someone (or yourself) and needed to turn up the click track or backing track to hear while you record?
Then when you listen back, you hear all that click and backing track in your new recording?
Sound familiar?
This often happens to drummers, guitarists, or anyone playing very loud instruments.
These headphones are built to drop the volume hitting your ears by 25dB. This helps in two ways.
It lowers the volume of your loud instrument so you don't have to crank your headphones to hear over it.
It also minimizes the bleeding. So you can still bump up the volume to hear your backing track with no fear of bleed into your newly recorded track.
You can even use the headphones unplugged. It lowers the volume of your surroundings while practicing drums or playing through a loud guitar amp.
For these issues, the Vic Firth headphones may be a great and affordable solution.
Focal Listen Professional – $269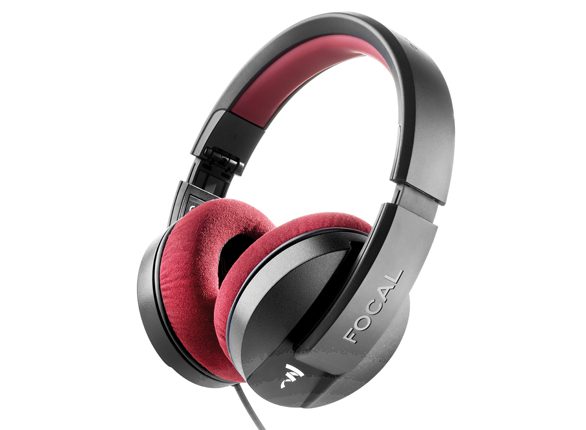 Focal is renowned for their fabulous studio monitors. And that great sound quality and reputation is built into these headphones as well.
You can expect FANTASTIC sound quality from these headphones. You might find yourself using them outside of the studio as much as you do for mixing.
You can be sure these headphones are also built to a super high standard and will last for years.
The headphones include detachable cables for different types of connections. Plus a cable with an omnidirectional microphone to use for phone calls or to record quick ideas on the go.
These shouldn't be your first option for a standard workhorse headphone for your home studio! They are not worth it just for day-to-day use.
But if you're looking for a premium-quality headphone and know you'll mainly be using headphones to record and mix… take a look and see if they might work for you!
Neumann NDH 20 – $499.95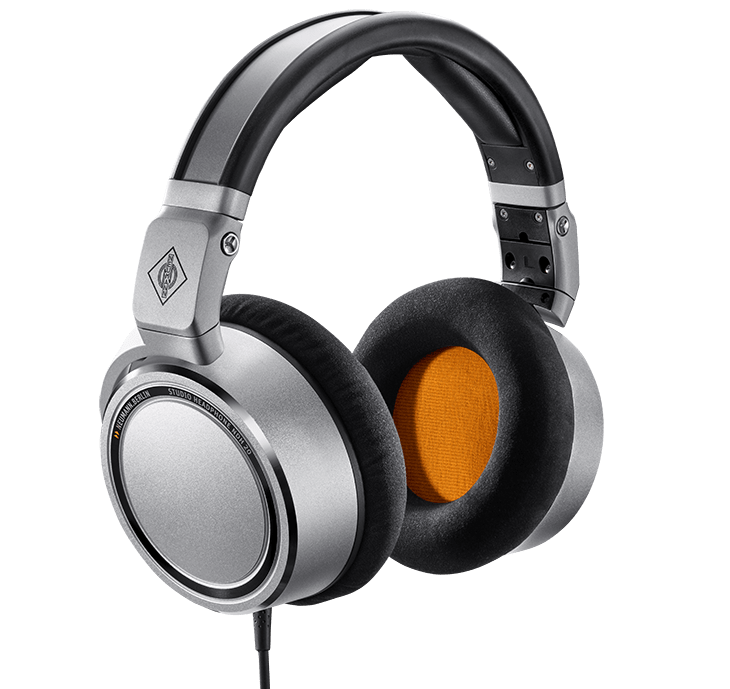 Last on our list is a premium offering from Neumann.
Neumann is an acclaimed company. They have created some of the most well-known microphones and studio monitors used in pro studios across the world.
These fantastic-sounding headphones result from those years of legacy.
Like the Focal headphones, these are made of durable components and will last you years.
Neumann specially designed these headphones. They help avoid any distortion and mimic the sound of open-backed headphones.
Open-backed headphones are known for their open sound. They're generally considered to be a bit better for mixing specifically.
Do you need ONE pair of headphones? For everything from tracking to mixing to casual listening?
And will not be using monitors and you want a premium product? You can't go wrong with these.
Conclusion
We sifted through tons of high-quality options. These are the seven best closed-back headphones we found.
Sony MDR-7506
Sennheiser HD 280 PRO
Audio-Technica ATH-M50x
Shure SRH840
Vic Firth V2
Focal Listen Professional
Neumann NDH 20
Maybe you want comfort. Or a well-balanced frequency spectrum. This list has you covered.
Make sure to review the strengths of each pair! This'll help you quickly home in on the right choice for you.
You can Make Great Music at Home
Here's the thing…
You could have all the right gear still end up with music that sounds amateur if you're missing a crucial step.
There is SO MUCH that goes into a good song and a professional mix. It's actually pretty overwhelming.
But what if I told you that you don't have to be an expert (with years of experience) to make radio-ready music at home?
Well…
That's the truth.
It's likely that you've already wasted time, money and effort on the wrong things. Most of us do. We waste years focusing on the wrong things.
So, what should you focus on if you want fast results?
Inside this new free training, you'll learn the secret to making radio-ready music at home.
With this new approach, you'll know exactly where to spend your time and energy. You'll no longer feel confused and overwhelmed by the recording and mixing process.
So, if you want to learn the *exact* steps that will take your mixes to a professional standard in under a year…
Watch this free workshop now: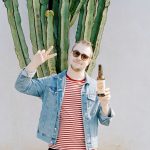 Producer and composer for film and video games. Helping you make music a little more fun and a little less tedious. Check out my work at Juniper Tapes.