For many musicians, mastering is one of the most mysterious aspects of making music.
Is it just about making things louder? What's the best mastering chain to use?
How do you know if your track meets the professional standards of today's industry?
We've got the answers for you.
In this post, I interviewed Nashville-based mastering engineer John Behrens from Farmland Studios. He's also a multi-instrumentalist, producer, and mixing engineer.
He's worked with tons of artists. And he runs Nashville Audio Productions, a top-tier audiobook production company.
He also masters a lot of my music. So I can personally attest to his skills.
Basically, he knows his stuff when it comes to working with audio. Especially when mastering music.
Want your mixes to sound pro?
Before we continue… I'm guessing you're here because you want to make music that sounds professional.
If so, then you're going to love this new free masterclass.
Inside, you'll learn the only 7 steps you need to go through if you want your mixes to sound professional.
So, if you want a shortcut to pro-quality mixes, watch this free masterclass now:
But if you want to learn about Mastering specifically, keep reading.
What's the Point of Mastering?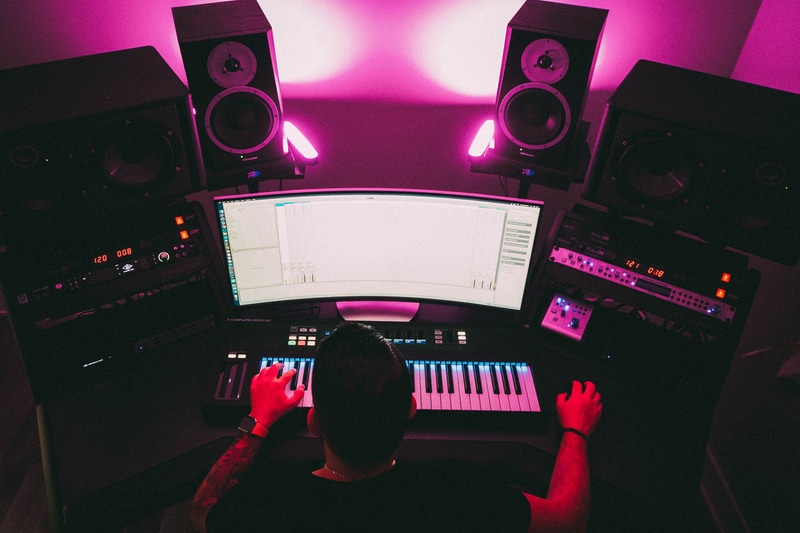 We perceive loudness to be better quality. Which is why mastering is so effective in making your music sound more professional.
As Behrens told me, "Louder ALWAYS sounds better!"
But for him (and any talented mastering engineer), it's more than just loudness.
"My intention is always to bring out every drop of potential in the mix," he said. "To maximize the effect of the musical elements the artist has put together."
That's a really important point. Because not many people realize that mastering is an art form.
"When mastering goes well, I feel like you should be able to listen back to the unmastered version and wonder, 'How did we ever think that was done?!'" he said.
"You should be able to volume match the two versions and feel the effect and artistry of the music more clearly and enjoyably in the mastered version."
This is why, if possible, it's always better to have a human master your tracks.
Yes, automated mastering services are a convenient alternative for indie artists who can't afford a mastering engineer. Or who don't want to learn how to master music.
But it's much more preferable to leave your song in the hands of an artist rather than an AI-run algorithm.
The Importance of Reference Tracks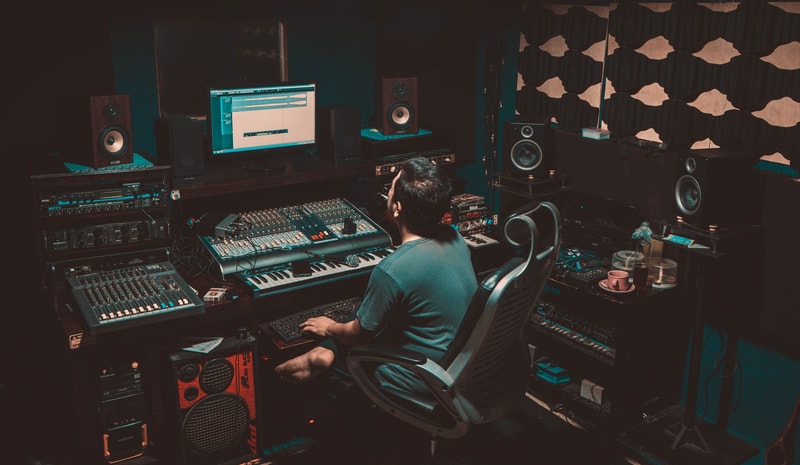 During the production and mixing stages, you should be using reference tracks regularly.
As much as you'd like to trust your ears 100% of the time, that can easily cause problems.
The more we hear a track, the more we become familiar with it. And thus we become less objective.
As Behrens said, "Our hearing is like a frog that you can boil comfortably to death in a pot."
This means our listening can easily wander off until we're missing issues that need to be addressed.
"I'm constantly listening to references. Other songs by the artist, other tracks on the record, and a big playlist of reference tracks I've assembled that 'calibrate' my ears," Behrens said.
"I'll do that a dozen times a day if needed to keep my ears from drifting."
So save yourself time and improve the quality of your masters by using reference tracks.
The Biggest Mastering Chain Mistake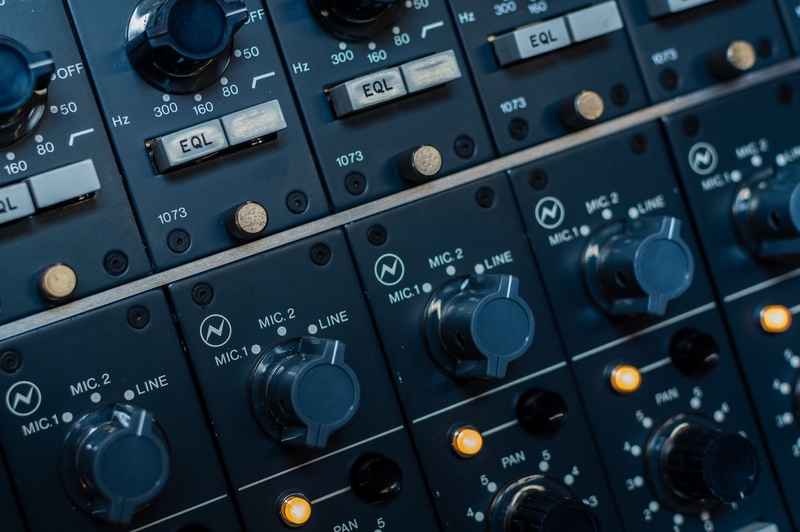 Of course, there are lots of mistakes you could make during the mastering process.
But Behrens said the biggest mistake would be to not do volume matching.
"You can't tell what subtle EQ and compression and saturation are doing if the processed version is even 0.3 dB louder than the raw version," he said.
"Sometimes I go so far as to put basic Ozone widening and limiting on the raw file's track. Just so I can more fairly compare it to my master, to judge if I like what I'm doing."
Take it from a professional. Spend time matching the volume levels of the elements in the pre-mastered track with the one you're mastering.
Behrens's Mastering Chain
Behrens uses a combination of analog gear and DAW plugins.
Not all of us have those types of resources. But his mastering chain gives you an idea of what aspects are most important.
Here's the mastering chain Behrens uses (specific plugins below):
Preamps
Compressor clone
Multiple EQs
High-pass filter
Sometimes, an analog tape simulator and optimizer
And here's what his specific mastering chain looks like. Everything going out and in via his Lynx Aurora 16 interfaces.
CAPI VP28 preamps
Audioscape G Stereo SSL compressor clone (or sometimes an Alan Smart C2 compressor clone)
A combination of these EQs

A-Designs Audio EM-PEQs (solid-state Pultec clones)
FiveFish PEQ-503s (with transformers)
Roger Shulz W2395Cs
Modded ADM (Neve-style) EQs

Custom-built high-pass filter called The Dropoff (by Timberlake Audio)
Sometimes an Empirical Labs FATSO Jr. (full analog tape simulator and optimizer)
Behrens spends most of his mastering time on the outboard EQs. He said they do much more than just move frequencies up or down.
"Each one adds different kinds of excitation, stereo widening, and saturation," he said.
"When they're all dialed in, each adding its own bit, the difference can be striking. And I often need a lot less widening and limiting in the digital domain."
Closing Thoughts and Takeaway Points
Over the years, mastering engineers would also handle the technical, post-mastering aspects. Like applying metadata and embedding ISRC codes.
Most mastering engineers aren't as focused on these things. (Although they can and will do them if needed).
Distribution companies now provide these services. So people like Behrens mainly focus on the sonic qualities of the master.
Remember, mastering engineers are artists. And a skilled one can make all the difference.
"What continues to be essential about mastering, in my mind, is being a thoughtful, well-equipped, very detailed person at the end of the whole project who CARES about the art and gives it one last level-up of quality and beauty," he said.
So if you'll be mastering music, here are the main takeaway points to remember:
Make the track louder. But always volume match the elements against the raw track.
Highlight what the artist/producer has recorded/mixed. Don't change the sonic artistry.
Spend time getting the EQs right.
Use reference tracks often.
There you have it. All this info will help you master the mysterious art of mastering.
7 Steps to Pro Mixes at Home
What if I told you that you can make radio-ready music at home, even if you're new to mixing?
Here's the thing…
You can do everything just right and still end up with music that sounds amateur if you're missing a crucial step.
Mixing can seem overwhelming, time-consuming and downright frustrating… if you don't have a process to follow.
But what if I told you that you don't have to be an expert (with years of experience) to make professional music at home?
Well…
That's the truth.
Inside this new free masterclass, you'll learn the secret to making radio-ready music at home.
With this new approach, you'll know exactly where to spend your time and energy. You'll no longer feel confused and overwhelmed by the recording and mixing process.
So, if you want to learn the *exact* steps that will take your mixes to a professional standard in under a year…
Watch this free masterclass now:
It's only playing for a limited time – we're always updating the site and this could get removed soon. So go and check it out now.